About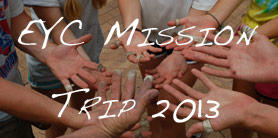 8 am, 10:30 am, & 6 pm
Find more about worship here
About
Holy Innocents' is a community where the best of the Episcopal tradition is honored, and creativity, innovation, diversity, and inclusion are embraced.
Worship Schedule - The Holy Eucharist is celebrated on:
Sundays @ 8:00 in Christ Chapel, 9:00 and 11:15 a.m. & 6 p.m. (Celtic in Christ Chapel)
Tuesdays @ 12:15 p.m. in Christ Chapel
Wednesdays @ 7:30 & 10:30 a.m. in Christ Chapel
A Nursery is available on Sundays during the 9:00 am and 11:15 a.m. (8:30 and 10:30 in the summer) services and also during Christian Formation Hou
We seek to extend the radical hospitality of Christ to all, whether in our buildings or through the web, in the hope that each person's spiritual journey can flourish from individual faith into communal compassion and action. Home to Holy Innocents' Episcopal School, our campus serves on many levels as an engaging, ever-renewing forum for people of all ages to gather, pray, celebrate, mourn, converse, reflect, learn, and teach.
Membership at Holy Innocents' is based on desire. If you are baptized (or desire to be baptized), intend to make this parish your principal community of worship, and you will support the ministries of the parish, you may be recorded as a member of the parish. We offer several opportunities throughout the year when new members are welcomed at dinner and on Sunday mornings. We also offer opportunities for adult Confirmation, Reception and Reaffirmation. For more information on membership contact Caroline Fleming at
Episcopal Links of Interest

Episcopal Diocese of Atlanta