Holy Innocents is One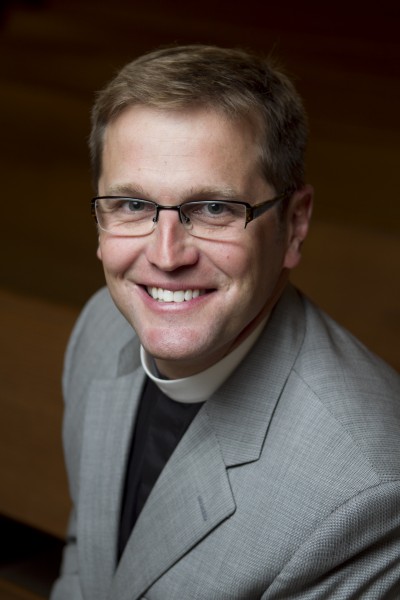 This week, our community mourned. A senior in our school died unexpectedly, and with her death, our whole campus cried. We extend our prayers to the family of Madie Wilbanks and will continue to remember them in the days ahead.
Holy Innocents' is home to a large parish church of about 2,500 members. We are an active and growing parish with a rich history and a promising future. We are also home to the largest parish-based Episcopal school in the United States. It has a bright future, too, both in Atlanta among private schools, and nationally as our reputation grows and our students reach deeper into God's world. Such a community is complex, challenging, and at times, disjointed. How could it not be? With more than 1,350 students and some 300 faculty and staff, plus all their siblings and family members, the most active church members don't have the opportunities to interact and be present in the school. The opposite is also true.
Such is just a reality of being such a large, complex institution.
But we are clearly one. From the news of our student's death on Sunday afternoon, school and church personnel worked hand in hand. We didn't care about who worked where, which building we called home, or whether we knew all the names of the people around us. Parish priests worked with school chaplains, counselors interacted with church staff, and church resources helped with extra liturgies and chapels. Parishioners called with their prayers and sent notes to support staff and clergy in school and church alike. We held, hugged, and cried together.
Community is not found in the abstract; it is not a concept. It is found in our incarnate presence, in the outstretched hand of a fellow journeyer on the road of life. We find God among ourselves despite the hardest of situations when our faces, streaming with tears, are pressed against one another in grief. We are one when we risk being present to each other in the love of God as hugs, cards, calls, and texts are shared freely. Sacramentally, all these things culminate in our hands outreached to God in community, anticipating ordinary bread and wine to become extraordinary foretastes of a heavenly kingdom.
This week, this sacramental oneness has been incarnate all around us. Unity amidst diversity has held us. Despite our deep sadness at the profound loss of one of our own, we are grateful to remember who we are as people of this community in all its wonderful complexity.
Share in God's gift of community here. Don't underestimate the power of children worshipping in chapel, saying ancient words: They turn to them in times of despair just like you and me. You're always welcome to attend. Don't worry about corporate connections; come see it one weekday as children run on the playground, a teacher bends to assist with a bandage or give a loving hug, or hear it when a violinist steps outside to practice on a spring day. Come watch a baseball game and remember the smell of fresh grass jumping out of the groundin early spring—God's promise that life will indeed rise from the earth again.
This week, I saw Holy Innocents' clearly. Sometimes, we surely see each other as "through a mirror dimly" just as the Apostle Paul said to the Church in Corinth. Likewise, by the grace of God, sometimes we see each other face to face.
In those places, the greatest gift is manifest: love.
Thank you for you, all of Holy Innocents'.
Grace and peace,

Michael+