Sunday Service Schedule
(April 12 - September 7)

8:00am

Holy Eucharist (Christ Chapel)

9:15am

50 Days of SERVICE Project

10:30am

Holy Eucharist (Nave)

6:00pm

Celtic Eucharist (Christ Chapel)
Join us this Easter and Take 50! Make the most of this opportunity to invite those in your community - friends, neighbors, co-workers - to a service. Who knows, maybe the 50 Days of Service will gift us all with a new perspective on not only our neighbors, but ourselves. May God raise up, make new and make perfect our work that the whole world may see and know that Love which knows no bounds.

This Sunday at 9:15am, we will gather to plant and paint flower pots for friends and family. We will also prepare cards to be delivered with the flower pots. These flowers will go to local retirement communities such at Mount Vernon Towera, Canterbury Court, and Lenbrook. We need volunteers to help with setting up the projects each week. Click here to sign-up.
Click here for more information
Schedule for the HIEC Office
Monday-Thursday 8:30am-5:00pm and Fridays 8:30am-3:00pm.
PARISH PICNIC-IRON CHEF EDITION: Join us on May 17 following the 10:30am liturgy for our annual Parish Picnic - The Iron Chef edition! Our picnic will be both a celebration of our completion of the 50 Days of Service and a Iron Chef cook-off. Our #Take50 organizations will also be present this day. The Parish Picnic this year will be FREE but we need to know how many to prepare for! If you would like to enter an item (meat or main) in the Iron Chef competition - to be judged by local chefs or if you plan to attend, please register online by clicking here.
Contact: Joshua Case

PARISH ACCOUNTING: The Parish has retained a new accountant in the last several weeks. We apologize for the delay in processing some income that has been received in the midst of this transition. The transition is almost complete and all contributions should be processed, going forward, within a week of receipt. If you have questions about your giving, you may contact Caroline Fleming in our parish offices (404-255-4023). Thank you for your understanding.
MEN OF HI ANNUAL RETREAT: Come and join us for the Men of Holy Innocents' Annual Retreat held at Lake Logan from Friday, May 1 through Sunday, May 3. Lake Logan provides a rustic but comfortable setting at 3000 feet in elevation on a world class lake, with nearby trout steams, golf courses and hiking trails. This is a perfect time to relax, hike, read, and strengthen relationships with other men in the parish.
Click here for more information.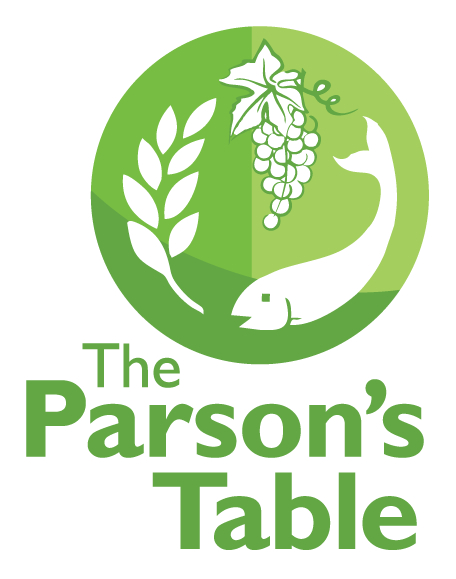 THE PARSON'S TABLE: Join us at the Parson's Table on Wednesday, April 29 as we welcome back one of Atlanta's best farm to table restaurants, Farm Burger! Using locally sourced beef and veggies, we will enjoy a great slider bar with all the toppings you love. And homemade sweet potato chips to round out the great food! When you reserve, make sure you decide whether you want beef or quinoa burgers. Each adult will get two sliders (equivalent to one of their big burgers) and the children's plates will include one slider. Please RSVP before Monday, April 27 at 5:00pm at the Holy Innocents' website to join us for this tasty meal. Iced tea included with the meal. Home brew and wine available for additional donations.


2:30pm - 6:30pm - Farmer Tim's Market (Bi-Weekly)
5:15pm - 5:45pm - Dinner for Children
5:45pm - 7:00pm - St. C & N Choirs (3rd – 8th graders),
Primary Choir/Arts Program (1st – 2nd graders),
Music/Arts Program (preschoolers & kindergarteners)
Nursery (infants & toddlers)
5:45pm - 6:30pm - Dinner for Adults
Click here to reserve your spot.
VBS VOLUNTEERS NEEDED: It is that time again! Save the date for VBS 2015. Visit the Holy Innocents' website to register your child! We are also looking for volunteers to help this year. Please consider volunteering to help during this wonderful week. Parental involvement makes all the difference to our kids. Contact Wynn Henderson for more information or to volunteer.
Contact: Wynn Henderson


FRIDAY NIGHT CROWD: It's baaack! From 6:00pm - 8:00pm Friday Night Crowd returns to the Frost Youth Center. A great place for young people (grades 6-8) to connect and have fun on Fridays, FNC also gives HIEC students a welcoming place to invite friends to connect to HIEC in new ways. Be there! Our next gathering will be May 15!
Contact: Joshua Case

atlSERVE: It's time to register for our summer mission trip! For the second year in row, we will be staying local. With new partners and projects, this year promises to make just as big of an impact and to be just as much fun. Total cost for atlSERVE 2015 is $325.
Contact: Joshua Case
Sign up today by clicking here
FAMILY PROMISE HOST WEEK: Holy Innocents partners with St. Dunstan's Episcopal to provide this hospitality: St. Dunstan's providing site and accommodations; HIEC assisting with on-site support and hospitality. Holy Innocents' week to host the guests from Family Promise is May 3 – May 10 and it's just around the corner. Please click here to sign up to either bring or host a meal, host overnight, or help set-up. All are welcome!!
Contact: Will Kelly


The Ventulett Art Gallery honors parishioner and architect Tom Ventulett. Curator Jerry Stapleton and his committee line up artists, continuing to make the Ventulett Gallery one of the most sought venues in our area.

The Ventulett Gallery is excited to welcome Lucinda Bunnen, noted Atlanta photographer, book artist and patron of the arts. Her love of photography and keen eye for the extraordinary can be seen in her own photography as well as the photographs that comprise the Bunnen Collection at the High Museum of Art. Lucinda has traveled extensively for her work and will be sharing two of her collections: "2010 Patzcuaro, Mexico" and "2012 Havana, Cuba."

The exhibit will run from April 23 - May 29, 2015. All art is available for purchase by contacting Carol Johns at
ST. CECILIA AND ST. NICOLAS CHOIRS REHEARSAL: If you have a 3rd through 8th grader in your household, he or she is eligible for participation in the St. Cecilia & St. Nicolas Choirs. The St. Cecilia & St. Nicolas Choirs are scheduled to sing twice a month and this year, in addition to singing as their own ensemble, the choir will also be integrated into choral music sung with adult singers, giving our choristers balanced training and a superior musical experience. Rehearsals are Wednesday nights at 5:45pm. Children can have dinner at The Parson's Table at 5:15pm.
Contact: Rena Stallworth
WRITING WORKSHOP - AWESOME DADS: Join Artist in Residence, Vanessa Lowry, on May 3 at 1:00pm for an afternoon of writing down stories and memories to celebrate an Awesome Dad—your own dad, someone who took on a fatherly role with you, or someone whose fathering you admire. Your written tribute can easily be shared with family and friends a few weeks from now to celebrate Father's Day. Click here for more information
Contact: Vanessa Lowry
DOODLING AS A MEDITATION: Join us for our Doodling as a Meditation Class on May 5 & 6 at 10:00am. Whether you're a beginning doodler or an experienced artist, this workshop will introduce you to the practice of doodling as a meditation. After you register, you'll receive an email with the suggested list of supplies. You may purchase these supplies or bring paper and markers you already own. Click here for more information
Contact: Vanessa Lowry

SUMMER CONNECTIONS: This program at HIES includes extensive programming in ACADEMICS, ATHLETICS, AND FINE ARTS for children of all ages. There's something for everyone! Summer Connection programs are open to everyone - HIES families and non-HIES families. Friends, neighbors, and members of the community are invited to share in the same enriching summer experience that students from 75 different Atlanta-area schools have enjoyed in past years. Let this summer make a difference! For more information about Summer Connection at Holy Innocents' Episcopal School, please download a brochure and/or registration form from Summer Connections page. You can also email Barbara Klein, Summer Connection Director, at , or leave her a voice message at (404) 303-2150 ext. 848.
Click here to Read More


READING CONNECTIONS (Women's Book Club): This club meets on the 2nd Monday of the each month at 6:00pm at Holy Innocents. Guests & new members are always welcome. Our next meeting will be May 11 and we will discuss "Me Before You" by Jo Jo Moyes .
Contact: Alesa Mcarthur

MEN OF HI DINNER & A BOOK: We will meet Tuesday, May 12 at the home of Clem Chandler from 6:30pm - 9:00pm. The book is "The Boys in the Boat" by Daniel James Brown. For directions and more information contact Jeremy Webber.
Contact: Jeremy Webber

WOMEN'S TIME OUT: All women are cordially invited to our next Women's Time Out on Thursday, May 21 at 7:00PM in the Commons. Please bring a simple appetizer and/or a bottle of wine to share. There is no formal agenda for this month's event—just a time to relax and socialize.
Contact: Lisa Van Devender


Please contact Melody McNeil with prayer requests. Names may remain on the Parish Prayer List for four weeks, and if requested are placed on the Intercessory Prayer List.

Prayers for those in need of Healing: Comfort and heal all those who are sick or who suffer in body, mind or spirit including Nina Collins; Paul Atwater; Kathy MacDonell; Jean-Paul Richard; Shiranne Simmons, friends and family incluing: Nicolas Vaky, nephew of Pete Vaky; Scott Beard, husband of Bonnie Beard; Dan Hardin, father of Hayley Kelly; Julia Britt Steanson, sister of Karen Steanson; Larry Johnson, brother in law of Lisa van Devender; Ned, Bessy, and Owen Baylis, family of Elizabeth and Peter Baylis; Joan Schmidt, mother of Catherine Sandhage; Terry McCollister, friend of Lisa and Rick Shunnarah; Kimberly Holliday, friend of Carolyn Dwyer; The Rev. Alex MacDonell, brother in law of Kathy MacDonell; Ruth Crook, mother of Scott Crook; Elsie Elkins, mother of Sherry Gardner; Marty and Adrienne Madson, friends of Wendy and Charley Corbett; Addie Henderson, daughter of Wynn Henderson; Ed Jensen, father of Carolyn Jensen; Brad Sell, son in law of Carol and Davis Smith, and those receiving communion at home including Jane Nichols.


Prayers for those Who have died: We commend to your mercy all who have died including William Henry Aaron, Sr.; John "Jack" George Adams; and the Holy Innocents of our day that your will for them may be fulfilled and we pray that we may share with all your saints in your eternal kingdom.


Prayers for Those in service to our country: Almighty God, we commend to your gracious care and keeping all the men and women serving our nation at home and abroad including Harrison Plunkett, Mark Bailey, Jack Boger and Brandon Rudder. Defend them day by day with your heavenly grace; strengthen them in their trials and temptations; give them courage to face the perils which beset them; and grant them a sense of your abiding presence wherever they may be; through Jesus Christ our Lord. Amen.

Prayers for Those who are expecting a child: In thanksgiving for the miracle of new life and for continued health, we pray for Karla and Ander Smith; and Laura and The Rev. Joshua Case.

Prayers of Thanksgiving: for the marriage of Anna Wakefield Mize and Carson Christopher Hammer on April 25; and for the birth of Kaitlyn Frances Baker, granddaughter of Judy Fielder.