News Events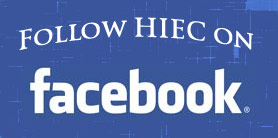 8 am, 10:30 am, & 6 pm
Find more about worship here
Parish Communications
Communications is a very important task at the Church that touches almost every aspect of our community. It is an area that is constantly transforming and evolving, so it is important for us to stay proactive and open-minded to the occurring changes. I have been invited into this position to build on Leigh Jackson's great work as we continue to explore how technology and creative process can build efficiencies and enthusiasm for the expression of God's love and great works at Holy Innocents' Episcopal Church.
Supported by a mixed team of part-time staff, member assistance, and project freelance help, the Communications Department is responsible for the oversight and improvement of all parish communications, including the website, the Hi Lights (our weekly e-newsletter, the Sunday bulletin, social media networks, and all other opportunities to promote programs and initiatives at HIEC, both internally and externally. You can also find up to date information and weekly sermons on our free iphone app!
If you are a media contact in need of information, a church leader in need of assistance promoting an event, class, etc., or a church member with communications skills you'd like to put to good use on behalf of HIEC, please contact me at . For emergency immediate assistance, I can also be reached by phone or text at 404-575-4111.
Warm Regards,
Sherra M. Bell
Creative Director
Register below to receive our email communications!