Day Light Savings is this Sunday, March 8.
Don't forget to set you clocks ahead 1 hour.
SUNDAY MORNING WORSHIP TIMES

8:00am - Holy Eucharist, Rite II, Christ Chapel
9:00am -Holy Eucharist, Rite II, Nave
11:15am -Holy Eucharist, Rite II, Nave.
6:00pm - Celtic Eucharist, Rite II, Christ Chapel
FAITH FORUM: Join The Rev. Buddy Crawford, and The Rev. Lisa M. Zaina at 10:10am during the Faith Forum. They will be discussing the history and development of sacred space and the holy things we use and wear in our worship. We will begin in Inglett Hall and on occasion make our discussions mobile so that we can explore the things we have at Holy Innocents.

ALMS BASKET: Bring your canned goods and clothing and place them in the basket as you enter the Church. Make it a weekly discipline to help others.

GOD IN THE WILDERNESS - Meditating on the Poetry of Mary Oliver: If you've been around the parish any time at all, you know our Rector loves the poetry of Mary Oliver. Join him this Lent in the Parlor at 10:10am to read and meditate on the words of this great poet. Not a lecture but a discussion and time of contemplation based upon the Lectio Divinia method, join for one or more Sundays.

SUNDAY SCHOOL: We will continue with our normal Sunday School schedule.

Find our weekly sermons here!
Dear People of Holy Innocents:
As announced last fall, Holy Innocents received a grant from the Lilly Endowment to support my sabbatical this year. The Lilly Endowment provides funds for rest and renewal projects that meet their guidelines. I completed an extensive grant process with the help and planning of several parishioners and was delighted to receive the funding.
My sabbatical will begin after the morning liturgies on The Second Sunday of Easter, April 12 and end mid-August. Sabbaticals are a policy of the Diocese of Atlanta and are typically taken after six years of parish service. Although it has been six years for me at Holy Innocents, this will be the first sabbatical of my priesthood. To say I am excited is an understatement.
Schedule for the HIEC Office
Monday-Thursday 8:30am-5:00pm and Fridays 8:30am-3:00pm.
THE JOHNSON LECTURE: We are honored to welcome The Rev. Becca Stevens as our 3rd Johnson Lecture guest on March 22 at 6:00pm. Becca is one of the premier preachers and speakers in the United States, proclaiming love as the most powerful force for social change. She is an Episcopal priest, founder of Magdalene House, a community for women who have survived prostitution, trafficking and addiction, as well as founder of Thistle Farms and the Whistlestop Café. Join us for this important dinner and lecture in the life of our parish as we seek to Pray, Love, and Serve in Christ's name.

Click here to register for the dinner.

HUNGER WALK/RUN: Join Bishop Robert Wright on Sunday, March 15 for the annual Hunger Walk/Run from noon to 4:00pm at Turner Field. This is an essential event for Episcopal Charities Foundation which supports agencies working to relieve hunger and poverty throughout our diocese. Form a team, join a team or take a "virtual" walk by making a donation. Register at www.HWR2015.org. (Go to Register and click on Episcopal Charities Foundation.)



Join us March 14 from 9:00am – 1:00pm as we will host a parish wide Lenten Quiet Day led by The Rev. Caroline Peacock. During our Quiet Day, we will gather together to discover the ways we can live into an incarnational theology during this lenten season. We will engage as individuals and a group in spiritual practices such as contemplative prayer, walking, eating, and breathing, in order to experience the gifts of the Holy. Come and see.
Click here to Reserve your Spot


2nd Half Luncheon: Join us on March 19 at 11:30am for a 2nd Half Luncheon. Come as The Rev. Buddy Crawford discusses The Annunciation: God's call and Mary's response as seen through the art of the great Masters and Iconography. Click here to Register online
Contact: Melody McNeil


VOLUNTEER WITH HORIZONS: Horizons needs volunteers to work with teachers to execute classroom activities and ensure a fun and inspiring experience for all students! Volunteers will also attend weekly field trips with their assigned classes. Come work with us all six weeks, or for one of the three sessions. Click here for more information

ASSISTING BISHOP IN THE DIOCESE OF ATLANTA: If you've noticed, our Prayers of the People now contain a petition for a third bishop, The Right Reverend Don Wimberly. Bishop Wimberly, retired Diocesan of Texas, now lives in Roswell and assists our Diocesan, Bishop Wright, with confirmations and visitations. Please keep Bishop Wimberly along with Bishops Wright and Whitmore in your daily prayers.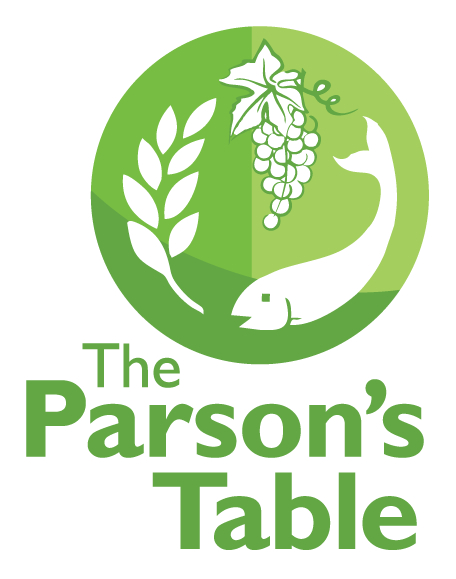 THE PARSON'S TABLE: Join us at the Parson's Table on Wednesday, March 11 as we welcome Breadwinner Café. Come and enjoy a simple supper of sandwiches, soups, and salads. During the season of Lent, we will not serve the Parson's Brew or wine on Wednesday evenings. Please RSVP before Monday, March 9 at 5:00pm at the Holy Innocents' website to join us for this tasty meal.


2:30pm - 6:30pm - Farmer Tim's Market (Bi-Weekly)
5:15pm - 5:45pm - Dinner for Children
5:15pm - 5:45pm - Wine & Cheese Conversations
5:45pm - 7:00pm - St. C & N Choirs (3rd – 8th graders),
Primary Choir/Arts Program (1st – 2nd graders),
Music/Arts Program (preschoolers & kindergarteners)
Nursery (infants & toddlers)
5:45pm - 6:30pm - Dinner for Adults
6:30pm - 7:30pm - Lenten Preaching Series
Click here to reserve your spot.
LENTEN PREACHING SERIES: This Lent, join us in Christ Chapel on Wednesday evenings for a series featuring Atlanta's best known preachers. A simple service of prayer and music will begin at 6:30pm and end no later than 7:00pm. Add this important time together to your Lenten practice and let God expand the boundaries of your heart.
On Wednesday, March 11 we welcome:

March 11

Rabbi Brad Levenberg
Associate Rabbi, Temple Sinai

Rabbi Levenberg joined Temple Sinai as Assistant Rabbi in 2006 and has been serving as Associate Rabbi since 2009. In addition to his work with Temple Sinai, Rabbi Levenberg currently sits on the Executive Board of FAMA (Faith Alliance of Metro Atlanta), serves as President of Family Promise of North Fulton/DeKalb, and is serving as co-chair of the film selection committee for the Atlanta Jewish Film Festival.
Click here for more information

CALLING ALL ARTISTS: Do you have a budding Picasso on your hands? Please encourage your kids to turn in their drawings for the cover of Sunday's bulletin. You can get a template from Wynn or just 'wing it'. Remember they are in black and white and will be shrunk to size to fit the bulletin masthead.

FRIDAY NIGHT CROWD: It's baaack! From 6:00pm - 8:00pm Friday Night Crowd returns to the Frost Youth Center. A great place for young people (grades 6-8) to connect and have fun on Fridays. FNC also gives HIEC students a welcoming place to invite friends to connect to HIEC in new ways. Be there! Our next gathering will be March 20!
Contact: Joshua Case
20/30's SOMETHING SOCIAL: For fellowship and fun with new friends, join the 20/30 Something's group from 6:45pm - 9:00pm. Our next get-together is on Tuesday, March 10.
Contact: Timothy Sommer




The Ventulett Art Gallery honors parishioner and architect Tom Ventulett. Curator Jerry Stapleton and his committee line up artists, continuing to make the Ventulett Gallery one of the most sought venues in our area.


NORTHSTAR PERCUSSION: Join us Friday, March 20 at 8:00pm as we welcome NorthStar percussion. This trio of outstanding musicians, including HIES Upper School Band director, Mike Glaze, bring a full complement of instruments for an exciting program. This free concert is sponsored by the Friends of Music program, so be sure to invite friends and family.
Contact: David Brensinger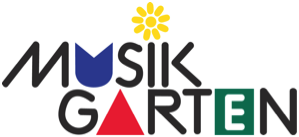 MUSIKGARTEN CLASS FOR INFANTS AND TODDLERS: If you want a fun, structured activity for your young child that is as educational as it is fun, Musikgarten for infants and toddlers is the place to be! Movement and music activities are perfect for child development. Music immerses the child in language, evokes movement, stimulates the brain and fosters physical coordination—all in a group setting that builds community—a truly holistic experience. With developmentally appropriate activities for infants through age 2, Musikgarten For Infants And Toddlers offers children a joyful setting for mental, emotional, physical, spiritual and social growth.
For more information click here



ST. CECILIA AND ST. NICOLAS CHOIRS REHEARSAL: If you have a 3rd through 8th grader in your household, he or she is eligible for participation in the St. Cecilia & St. Nicolas Choirs. The St. Cecilia & St. Nicolas Choirs are scheduled to sing twice a month and this year, in addition to singing as their own ensemble, the choir will also be integrated into choral music sung with adult singers, giving our choristers balanced training and a superior musical experience. Rehearsals are Wednesday nights at 5:45pm. Children can have dinner at The Parson's Table at 5:15pm.
Contact: Rena Stallworth
2015 ANNUAL PARENTS ASSOCIATION GALA: Come join the Parents' Association for an evening in Margaritaville at the 2015 Annual Gala on March 21 at 7:00pm. Join us for Silent and Live Auctions, Tuition Drawing, Ugliest Hawaiian Shirt and Parrothead Hat Contests! This is the biggest fundraiser at the school and guaranteed to be a great time! You can purchase tickets online by clicking here. Or you find more information by clicking the link here.
SUMMER CONNECTIONS: This program at HIES includes extensive programming in ACADEMICS, ATHLETICS, AND FINE ARTS for children of all ages. There's something for everyone! Summer Connection programs are open to everyone - HIES families and non-HIES families. Friends, neighbors, and members of the community are invited to share in the same enriching summer experience that students from 75 different Atlanta-area schools have enjoyed in past years. Let this summer make a difference! For more information about Summer Connection at Holy Innocents' Episcopal School, please download a brochure and/or registration form from Summer Connections page. You can also email Barbara Klein, Summer Connection Director, at , or leave her a voice message at (404) 303-2150 ext. 848.
Click here to Read More

FAITH AND FICTION: Join us Sunday mornings in 179 Conference Room at 10:10am for Faith and Fiction class. This class discusses evidences of faith in fiction. We are reading an anthology of contemporary Southern short stories which present a variety of viewpoints for our group discussion on Sundays. We examine how the author's vision pulls us into a story and illuminates our own experience of faith and spiritual values.
Contact: Sally Parsonsons

SATURDAY BREWING: All are welcome to our Saturday Brewing Session on March 7. Stop by any time between 10:00am and 2:00pm at brewmaster Chris Protos' house. We'll be firing up the grill for lunch, so bring some food or a beverage to share. For directions contact Timothy Sommer or Chris Protos.
Contact: Timothy Sommer

READING CONNECTIONS (Women's Book Club): This club meets on the 2nd Monday of the each month at 6:00pm at Holy Innocents. Guests & new members are always welcome. Our next meeting will be March 9 and we will discuss "The Burgess Boys" by Elizabeth Strout.
Contact: Alesa Mcarthur

MEN OF HI DINNER & A BOOK: We will meet Tuesday, March 10 at the home of John Hedrick from 6:30pm - 9:00pm. The book is "Farewell to Arms, by Ernest Hemingway". For directions and more information contact Jeremy Webber.
Contact: Jeremy Webber

ST. MONICA'S GUILD: Our next meeting will be on March 17, at 10:30am at the church. More information will be provided at the date comes closer. We hope to see you there!
Contact: Carolyn Yost

WOMEN'S TIME OUT: Following a long hiatus, Women's Time Out will resume on Thursday, March 19 at 7:00pm in Bishop Commons. All women are invited to this casual, social evening, and a special invitation is extended to newcomers at Holy Innocents'. Please bring a simple appetizer and/or a beverage to share.
Contact: Lisa Van Devender

PRAYER SHAWL: The Prayer Shawl group will meet Tuesday, April 7 at 7:00pm in the parlor. All knitters, no matter your skill level, are welcome. If you have any questions contact Liza Avery.
Contact: Liza Avery




Please contact Melody McNeil with prayer requests. Names may remain on the Parish Prayer List for four weeks, and if requested are placed on the Intercessory Prayer List.

Prayers for Parish Birthdays: Loving and gracious God, we give you thanks for the gift of life and the gift of love, and for placing in our lives people with whom to share your love, especially those who are celebrating birthdays today and in the coming week: (3/1) Peg Fiman, Wendy Corbett, Dina Edgar, Christopher Moultrie, Stephanie Binkow, Matthew Binney, (3/2) Mike Parrish, John Rash, Kinzer Black, Ali Ponder, (3/3) Kelly Harrison, CeCe Street, Haylen Nichols, Parks Kaiser, (3/4) Laine Parrott, Jack Gaines, Kate Hollett, (3/5) Mike Vaughn, Judy Kirkman, Shelly Monkiewicz, Beth Hunger, Peter Davison, Nicole Yarsawich, (3/6) Carol Smith, Nancy Isakson, Tom Wells, Christopher Warley, (3/7) John Feeley, Mary Porter, Greg Brumbeloe, Laura Homer, The Rev. Alison Schultz, (3/8) Pamela Blankenbeker, Susan Liang, Andrea Avery, Payton Calhoun, Albert Wouters, Gunnar Longo, Ryan McCrorie, Jenna Carter

Prayers for those in need of Healing: Comfort and heal all those who are sick or who suffer in body, mind or spirit including Tom Abbott; Nina Collins; Paul Atwater; Arden Moser; Mary Faith Moser; and Sue McCauley, friends and family incluing: Nicolas Vaky, nephew of Pete Vaky; Scott Beard, husband of Bonnie Beard; Dan Hardin, father of Hayley Kelly; Julia Britt Steanson, sister of Karen Steanson; Larry Johnson, brother in law of Lisa van Devender; Ned, Bessy, and Owen Baylis, family of Elizabeth and Peter Baylis; Joan Schmidt, mother of Catherine Sandhage; Terry McCollister, friend of Lisa and Rick Shunnarah; and Victoria Beall, niece of Pat Binford, and those receiving communion at home.

Prayers for those Who have died: We commend to your mercy all who have died including Joan Tilson; Charles Parsons, father of Judy Fielder; The Rev. Keith S. Panton, PhD, father of Beth-Sarah Wright; and the Holy Innocents of our day that your will for them may be fulfilled and we pray that we may share with all your saints in your eternal kingdom.

Prayers for Those in service to our country: Almighty God, we commend to your gracious care and keeping all the men and women serving our nation at home and abroad including Harrison Plunkett, Mark Bailey, Jack Boger and Brandon Rudder. Defend them day by day with your heavenly grace; strengthen them in their trials and temptations; give them courage to face the perils which beset them; and grant them a sense of your abiding presence wherever they may be; through Jesus Christ our Lord. Amen.

Prayers for Those who are expecting a child: In thanksgiving for the miracle of new life and for continued health, we pray for Wendy Porter-Cade and Shaun Cade; Karla and Ander Smith; and Laura and The Rev. Joshua Case.